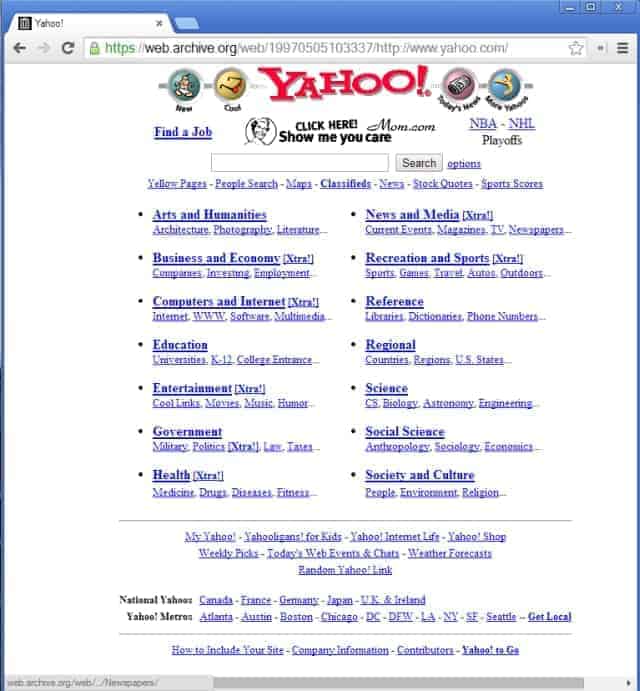 In a Yahoo post on Tumblr on September 26 2014, Yahoo announced it was removing the Yahoo Directory on December 31 2014 (now offline – perhaps because so many persons are trying to access it).
The Yahoo Directory was a human curated listing of websites, organised into a hierarchy of topics. First organised by the founders Jerry Yang and David Filo nearly 20 years ago, they named their listing "Yahoo!", short for "Yet Another Hierarchical Officious Oracle".
It was popular in the 1990s before search engines (or more specifically, Google) in the late 1990s and early 2000s gave users better relevancy in automated search. That, coupled with the ever increasing number of websites and updated content made it difficult for Yahoo to maintain the Directory's relevancy.
See Danny Sullivan points out on SearchEngineLand article for other highlights re: Yahoo Directory. Hmm, I wasn't even aware that Yahoo shutdown Altavista last year.