The Trinidad and Tobago Computer Society (TTCS) has held meetings since 1995!
The TTCS has several types of meetings over the years:
Limes
Limes are the name given to our discussion where we eat and exchange ideas on a variety of technology and social issues. Usually held on the second Wednesday each month from 6 to 9pm. These used to be called PizzaLimes when we were eating at a pizzeria.
Tech Meetings
At Tech meetings, we usually have computers on site to demonstrate a particular computer related issue, either hardware or software. Usually held on the third Saturday each month.
Workshops
Workshops are different from tech meetings when there is a need for members to collaborate on a particular topic/issue. For example, responding to a request for comment on a computer related government law/policy or preparations for future events like Software Freedom Day. Usually held on a Saturday.
Events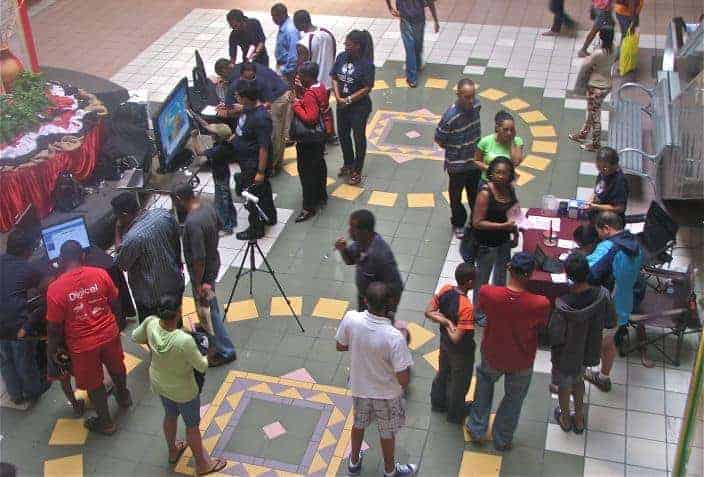 These are meetings are when we showcase an aspect of ICT in a public setting such as our Software Freedom Day events held over the years.
Online conference calls
We also have online meetings (now that broadband is increasingly available in Trinidad and Tobago) using VoIP (mostly using Skype so far) when its inconvenient to meet Face to Face.
Meeting Summaries over the years