The Internet Corporation for Assigned Names and Numbers (ICANN ) will be having its 64th public meeting from Saturday March 9 to March 14 2019 in Kobe, Japan. However, you can listen in and participate remotely.
What is ICANN?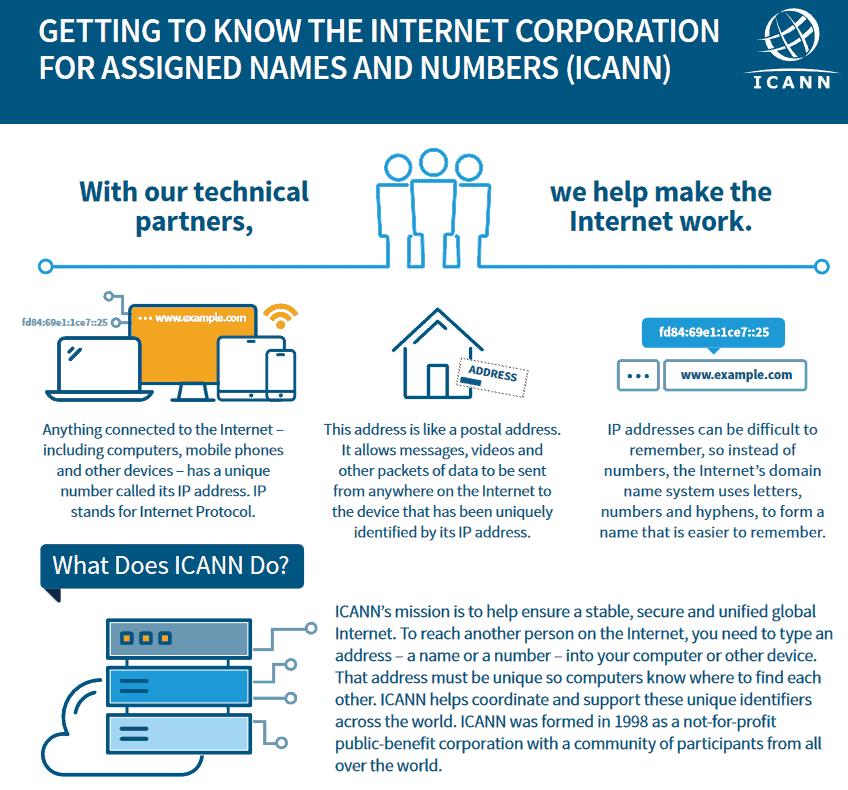 As the name implies, ICANN helps coordinate the assignment and management of Internet numbering resources (such as IP addresses) and domain names (forming a system called the Domain Name System or DNS). The DNS maps domain names to IP addresses.
ICANN also defines and implements policies for how the "Names and Numbers" of the Internet are assigned. ICANN coordinates policy development related to the DNS by bringing a variety of stakeholders (ranging from governments, technical, business, civil society) organised in various groups to develop and advise on such DNS policies. This volunteer-based group of diverse stakeholders is called the ICANN community.
The Trinidad and Tobago Computer Society (TTCS) is an member of the ICANN At-Large Community since 2006, which represents the interests of Internet end users in ICANN policies and activities.
Important links to learn and follow #ICANN64
Some important links to help you learn more and follow the #ICANN64 meeting :
How to listen and participate online in #ICANN64 meeting
When you select a meeting on the ICANN64 Full Meeting Schedule , you will see something like this :
You will see on the left under the short description are several grey buttons:
Live Video – via Livestream –
Scribe – Closed Captioning – shows the live transcribed text during the meeting – great when you want to scroll back quickly to catch what was said or you can't listen to audio.
Adobe Connect – a web conferencing tool ICANN uses for its online conference calls and F2F public meetings. Adobe Connect allows participants (either face to face or remotely) to

instant message each other
review the meeting agenda and documents
follow presentations and raise their hands in order to make comments.

English, French, Spanish, Chinese, Arabic, Russian, Japanese – the audio of the meeting – the presence of muliple languages is done by interpreters in the room allowing different language participants to understand each other (and to be understood by other participants)
Note that not all meetings will have so many different language options, but all would have at least the audio stream and the Adobe Connect "room"
Installing the Adobe Connect app
It is recommended to download the standalone Adobe Connect application for Windows or Mac
Download Adobe Connect Meeting Application for Windows : http://www.adobe.com/go/Connectsetup
Download Adobe Connect Meeting Application for MacOS : http://www.adobe.com/go/ConnectSetupMac
Adobe Connect app is also available on mobile / tablet devices running iOS and Android.
Currently, as the TTCS' At-Large representative (Dev Anand Teelucksingh), I have continued to be involved in various At-Large activities. I do want to encourage anyone with a interest and a desire to learn more about ICANN policy issues and how to get involved, email me at [email protected] and I'll try my best to help.