The Trinidad and Tobago Internet Governance Forum (TTIGF) 2023 will be held online on Thursday January 26 2023 from 8am to 12 noon and on Friday January 27 2023 from 8am to 1pm.
The theme of TTIGF 2023 is "Creating a Stronger, More Resilient Internet for Trinidad and Tobago's Shared Sustainable Future" and the TTIGF 2023 agenda features the following panel sessions :
Day 1 – TTIGF 2023 – Thursday January 23 2023
---
Day 2 – TTIGF 2023 – Friday January 24 2023
---
Each panel session features selected experts and respected professionals.
TTIGF 2023 Keynote Speaker is Dr. Nyan Gadsby-Dolly, Minister of Education and Member of Parliament for St. Ann's East.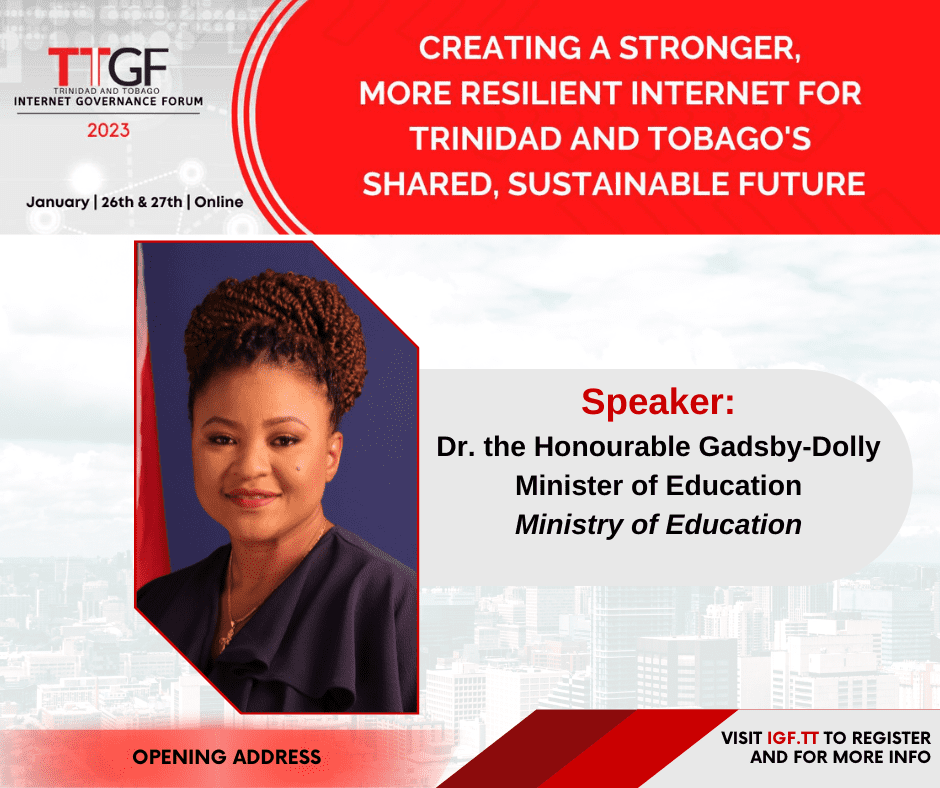 How to attend and participate in TTIGF 2023 ?
TTIGF 2023 will be held online using Zoom and livestreamed on Facebook and YouTube. Attendance to TTIGF 2023 is FREE!

You must register to attend to get the Zoom link or livestream links.
The TTIGF is hosted by the Trinidad and Tobago Multistakeholder Advisory Group (TTMAG), of which the Trinidad and Tobago Computer Society is a member and is serving on the TTMAG Board.