Google has made Google Earth Pro, formerly a paid product, available for free.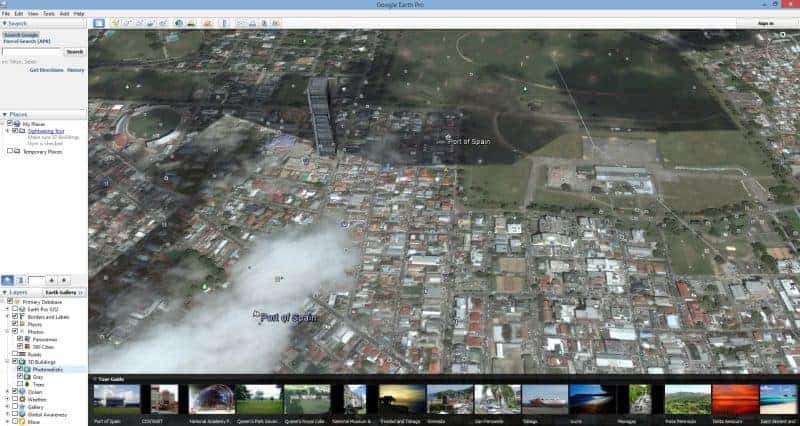 So what are the features of Google Earth Pro compared to Google Earth?
From the Google Earth Pro website:
Google Earth Pro gives you access to Google's comprehensive globe, including aerial imagery, street data, panoramic Street View images, historical imagery, and points of interest. In addition, Google Earth Pro offers tools and capabilities designed specifically for business users, including:

Print high resolution screenshots
Map large GIS datasets
Quickly map thousands of addresses
Create custom movies to share with clients and customers
Measure area with a polygon or circle
View demographic, parcel and traffic data displayed in colorful layers
Unfortunately,. the satellite imagery for Trinidad is somewhat out of date. For example, the satellite imagery doesn't show the National Academy for the Performing Arts (NAPA) in Port of Spain which was built around 2009.
Download Google Earth Pro, and complete the form to have a free license key emailed to you.