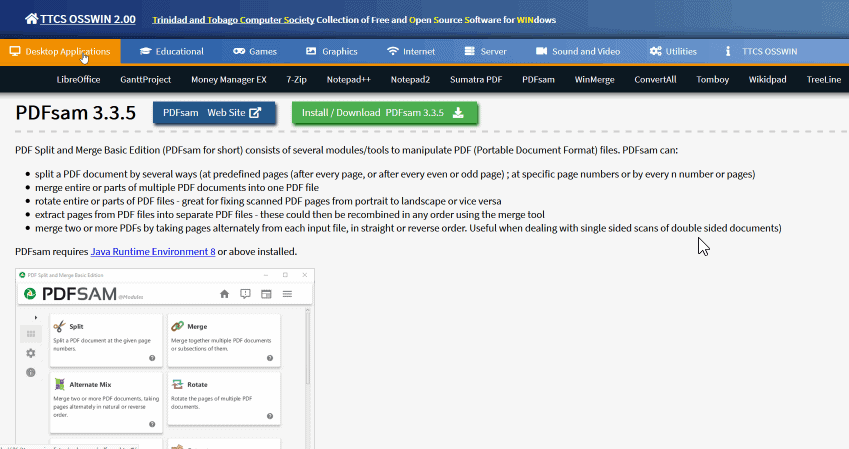 The TTCS OSSWIN v2.40, a collection of the latest version of Free and Open Source Software for Microsoft Windows 10/8/7 is available for download. The latest release features several software updates.
Visit the TTCS OSSWIN page at https://www.ttcs.tt/osswin for more details and to download the 4GB collection as an ISO file for extracting to your harddrive or USB storage device or for burning on to a DVD.
Note that you can also browse TTCS OSSWIN online at http://ttcsosswin.ttcs.tt/ which features the web interface to learn about Free and Open Source programs in various categories, including screenshots or videos of the programs and a link to the program's website where you can download the program. The web based UI is responsive, meaning it should be usable on non-Windows small screen mobile phones and tablets.