The Trinidad and Tobago Cyber Security Incident Response Team (TT-CSIRT) has full access to query Trinidad and Tobago Government domains at Have I Been Pwned (HIBP ; https://haveibeenpwned.com/), a useful monitoring service to check whether your email address have been involved in any data breach (where data has been unintentionally exposed to the public). HIBP is run by Troy Hunt and as he notes on his blog post, Trinidad and Tobago is the first Caribbean government to be added to HIBP.
This means that TT-CSIRT can monitor HIBP and be alerted whenever any user with email addresses under .gov.tt have been impacted by data breaches.
HIBP is a great service that you can use. Just go to https://haveibeenpwned.com/ and enter your email address.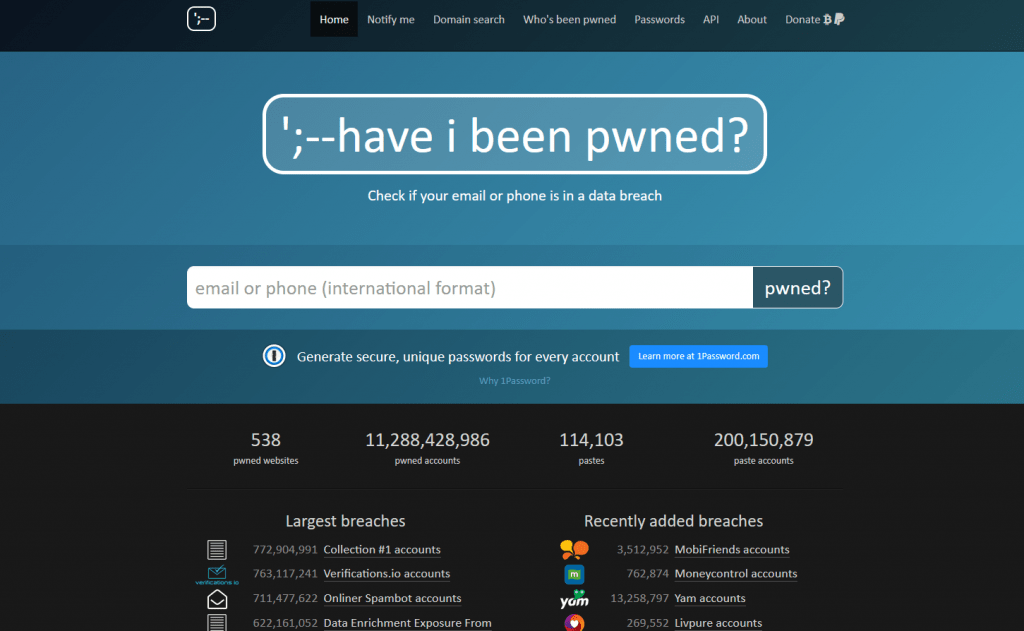 HIBP will then search its database of data breaches and shows whether your email address was found on them along with what other data was compromised. The compromised data often included personal information you shared with the service (such as date of birth, username, phone number and physical address) and your password.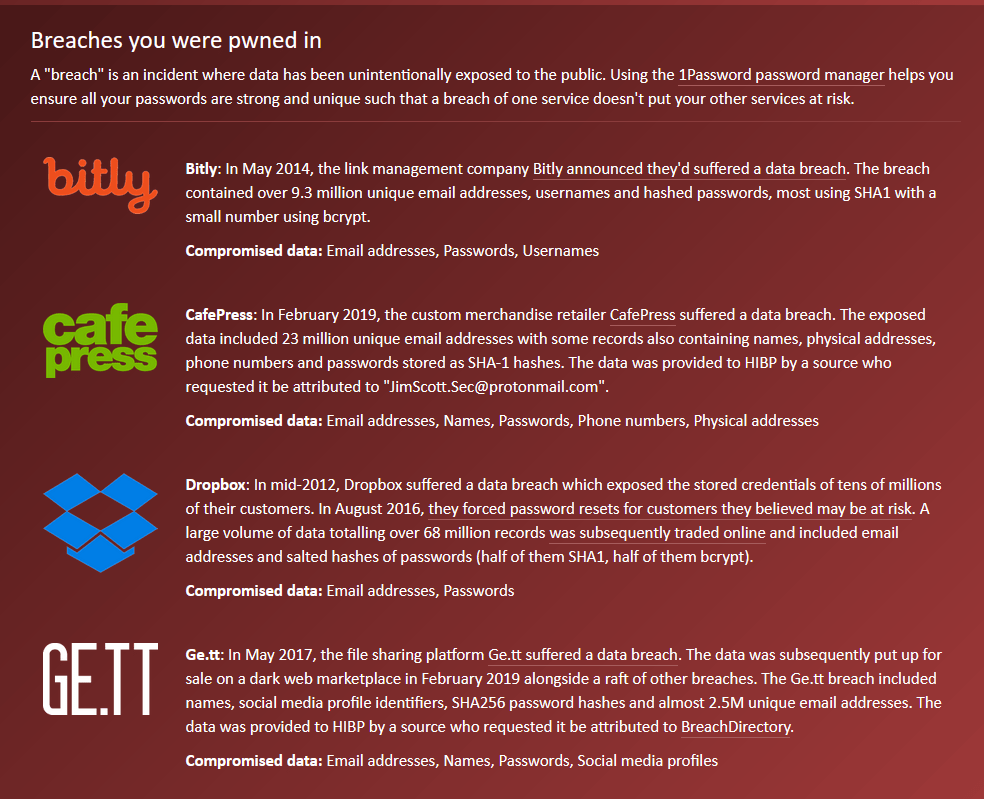 You can take steps to re-secure your account at the service by changing your password to a secure, unique password that is NOT used on other services you share data with. If you have been using the same password on other services (a big NO-NO), you should change the password on those services ASAP as any attacker can use your email address and reused password to gain access to your other services.