(Update June 14 2023 – added information about Starlink Business Service)
Via Starlink's Twitter post on June 14 2023 :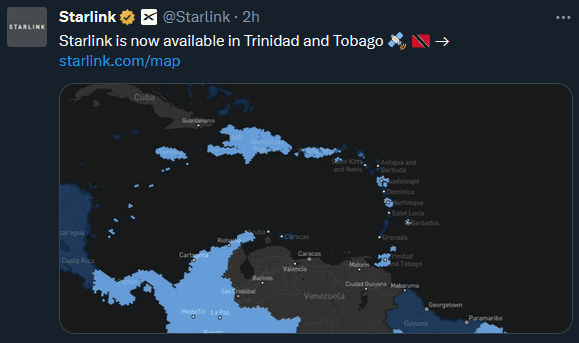 You can go to Starlink's website at https://www.starlink.com and in the service address search field enter "Trinidad and Tobago" in the service address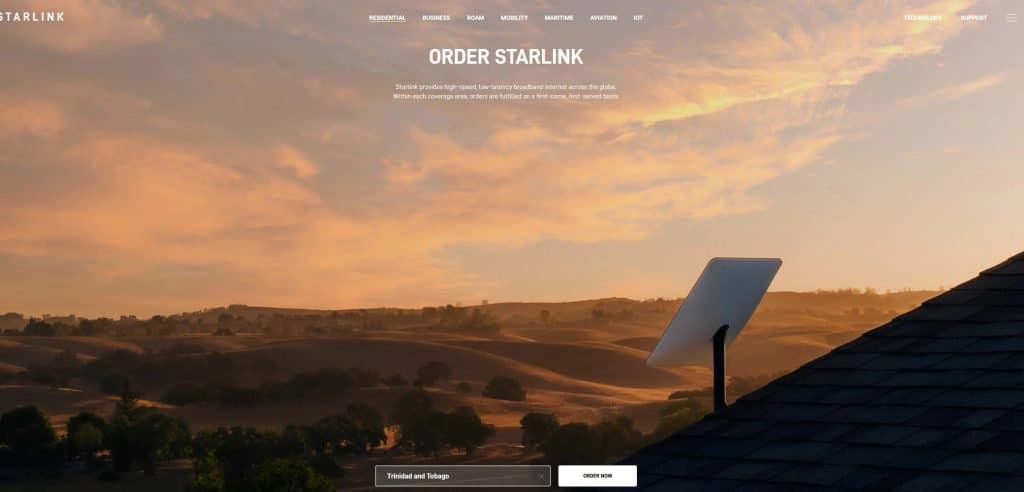 You will be taken to an order form to fill out.
According to Starlink, typical download speeds for residential service are around 100Mbps.

The pricing for the Residential Service cost is $365 TT / month for the Internet Service and $3900 TT for the hardware with a shipping and handling cost of $154.00 TT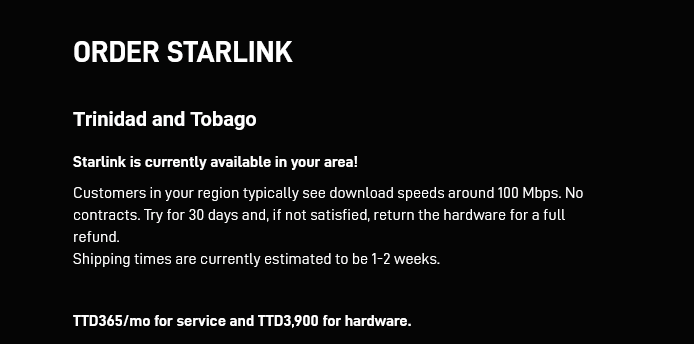 Pricing for Starlink Residential Service
Starlink Business Pricing
Starlink also offers a Business package at https://www.starlink.com/business .

According to Starlink, Starlink Business (aka Priority) is "Designed for high demand users, such as businesses, prosumers, governments and institutions at a fixed, land-based location."
The key features are
Different Starlink higher gain antenna with better weather performance
Priority Data, which includes faster speeds (typically 40-220 Mbps download, 8-25 Mbps upload) and top network priority. After priority data is used, you are allocated an unlimited amount of standard data (similar to the Residential package)
Publicly routable IPv4 address.
Dedicated priority support
Enterprise dashboard for remote monitoring & network management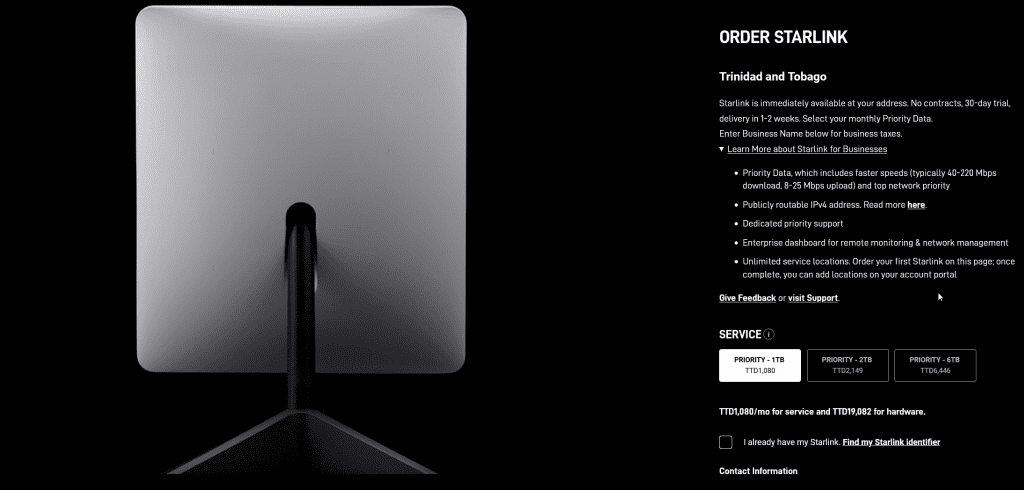 As such, the pricing for the Starlink Business packages are as follows :
1TB Priority Data for $1080 TT
2TB Priority Data for $2149 TT
6TB Priority Data for $6446 TT
The Starlink hardware costs $19.082.25 TT and typical shipping and handling is $653.34 TT.